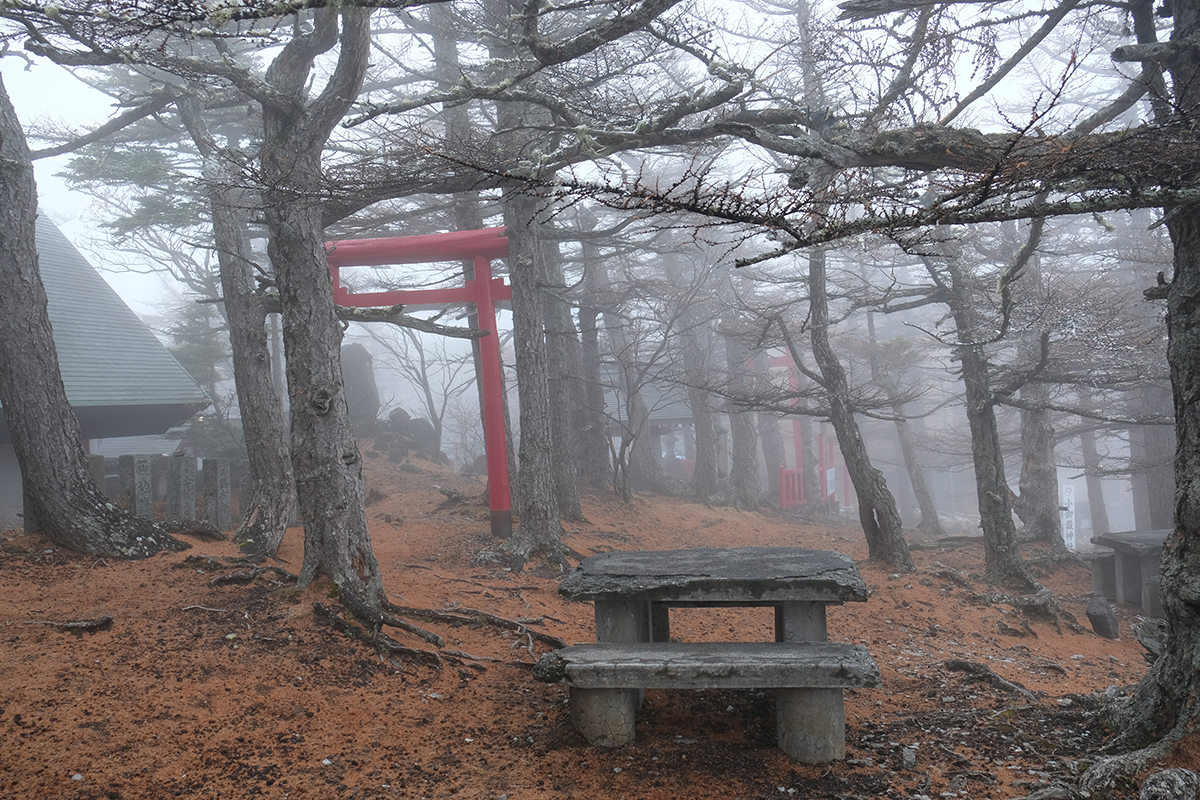 Tōji (冬至), the winter solstice in Japan, is a time of quiet contemplation and introspection. The air is crisp and cold, and the sky is clear and blue. The sun is low in the sky, casting long shadows across the landscape.
In a Zen garden, the trees are bare and the grass is dormant, covered in a blanket of snow. A stone path winds through the garden, leading to a small, simple temple nestled among the trees.
Inside the temple, a fire burns in a clay stove, casting a warm glow over the room. A monk sits in meditation, his breathing slow and deep. The only sound is the occasional crackling of the fire and the distant call of a bird.
This is a time for reflection and renewal, a moment to let go of the past and embrace the new beginnings of the coming year.
The Miyabi series from the Zen+Clay collection captures this quiet mood in the rustic forms, organic pigments and thick glaze textures on a porcelain tile body.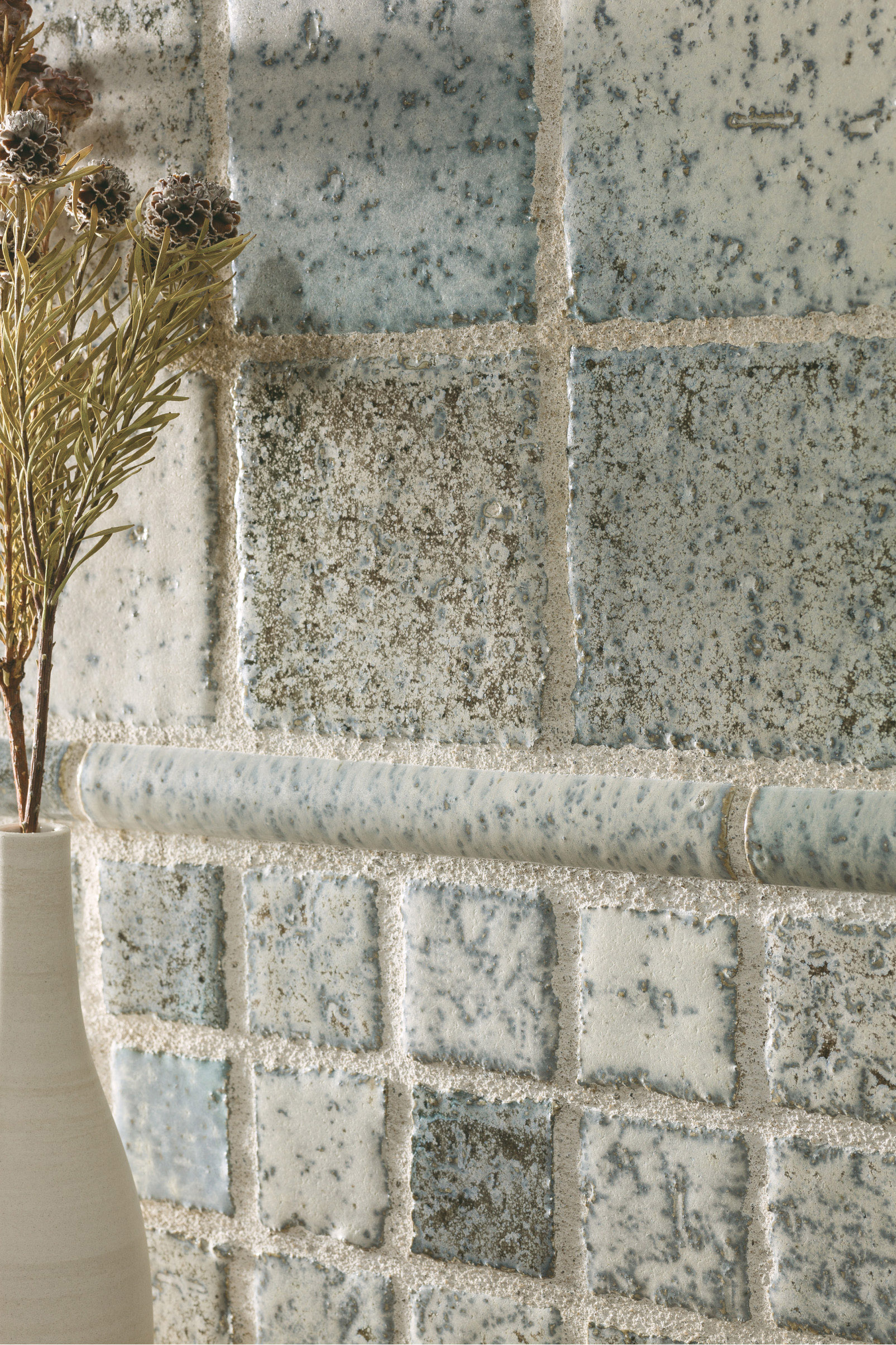 Miyabi series in two textured field formats with torn edge and dome liner in Icy Blue glaze.
Wabi-Sabi aesthetic traditions are expressed through the uniquely rustic qualities of the Miyabi series.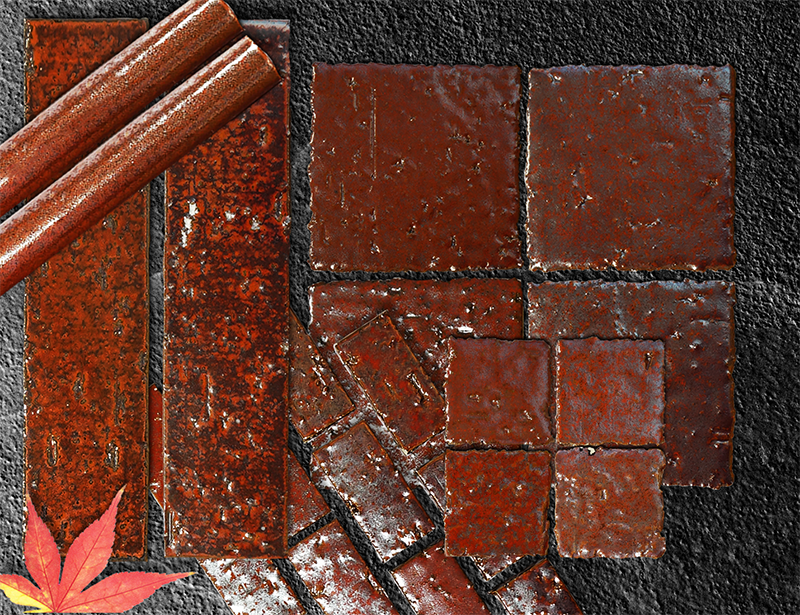 The Maple Red glaze represents fire and the source of warmth and light of Tōji, day of the longest night.
55mm x 55mm torn edge field tile in Quail Gold.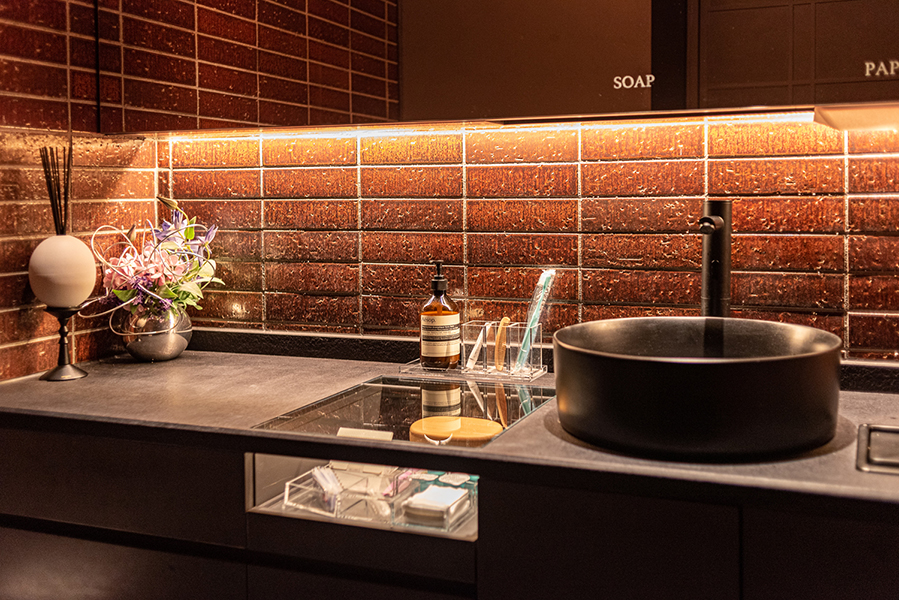 227mm x 60mm rectangular textured glazed field tile